Over the past years, the Nigerian Movies have been rated below standard. Their choice of story line and film tricks used has been greatly criticized. Most Nigerians prefer to watch foreign movies, than watch movies from Nollywood. The claims made on Nigerian movies may be true, but there are some Nigerian movies that have set themselves apart, movies that steps out the Nigerian movies status quo. In this article, we explore a comprehensive list of Nigerian Movies trending in 2019. Because of their content, movies featured in this article, do not just trend in Nigeria, but overseas too. These movies are listed as follows:
1. Chief Daddy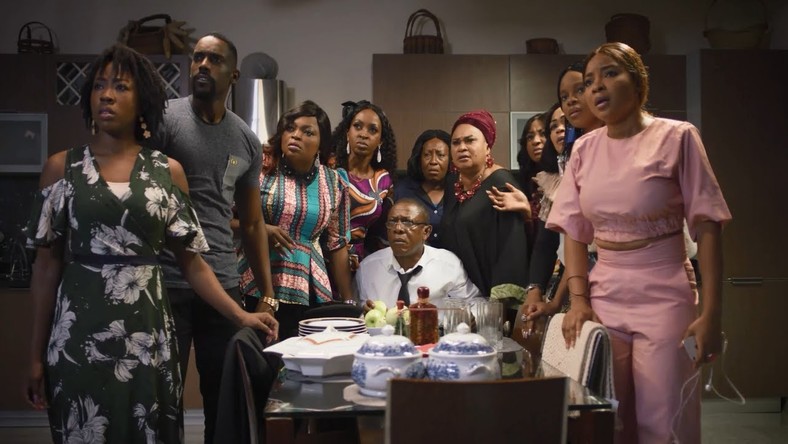 First, on the list is the Chief Daddy movie. It is a movie that has risen to become a favorite to many Nigerians and Nigerian movie enthusiasts. It is a top-grossing movie, that has made its way to American screens, via Netflix. It is a Netflix owned movie.
Chief daddy tells the story of a Lagos-based billionaire, fondly referred to as chief daddy. Chief daddy suddenly dies during dinner. His death is followed by a dispute amongst his family members, Household staff and mistresses, a dispute that is facilitated by how his fortune should be shared. His mistresses and family members then discover in his will, that one of the requirements to having is property shared, is for them to in hold a befitting funeral for him, in harmony, or risk losing all he has.
2. Lion Heart
The Lion heart movie is another top highly recommended trending movie. its large number of views is a pointer to the fact that this movie is a must-watch. It is created by the Veteran actress Genevive Nnaji. Similar to the Chief Daddy, Lion hear has gone beyond the shores of Nigeria courtesy Netflix. The Lione heart movie is a Netflix owned movie.
Still on Nigerian movies, while scrolling through this article, we could also check out top 10 mount Zion movies you can watch online
The Lion heart movie, tells the story of a young lady who battles to save her fathers transport business. In order to prevent her fathers business from going extinct, The young lady Adaeze must work hand in hand with feckless uncle Godswill. Adaeze fights the gender discrimination associated with the female folks.
3. The Visit
The Visit yet another top trending Nigerian movie. It tells the story of lives of uptight, conservative Chidi and Eugenia, who were placed in a state of disarray when a loudmouthed, hard-partying new couple moves in next door. Upon visitation, both couples realize that their marriage has secrets.
4. Fifty
Still on the topic of Nigerian trending movies, the movie Fifty, is another top trending Nigerian movie you should totally check out. Similar to all the already mentioned movies, Fifty is a Netflix owned movie, that has gotten to the shores of many nations, via the Netflix platform.
The movie Fifty tells the story of four women(Tola, Elizabeth, Maria, and Kate), who are at the pinnacle of their careers. Tola is a reality TV star whose marriage to lawyer Kunle never stood a chance thanks to an invidious family secret. Elizabeth is a celebrated obstetrician whose penchant for younger men has estranged her from her daughter. Maria, a forty-nine-year-old has an affair with a married man that results in an unexpected pregnancy and Kate's battle with a life-threatening illness has plugged her into religious obsession. These ladies are compelled to take inventory at their personal lives while trying to shuffle their career and family against backdrops of their neighbors.
5. The Arbitration
The Movie Arbitration tells the story of a charming entrepreneur, who runs a profitable tech company. This entrepreneur happens to be the defendant in a lawsuit filed by Dara, a computer engineer whose talent helped Gbenga's company get to its present height. Both Colleagues were lovers, whose relationship ended with Gbenga discovering his wife as pregnant with their supposed to be first child. Her lawsuit seeks compensation for those accounts, but the too ambitious Dara is strongly trying to get Gbenga to admit he raped her while she was in a drunken state.
6. Road to Yesterday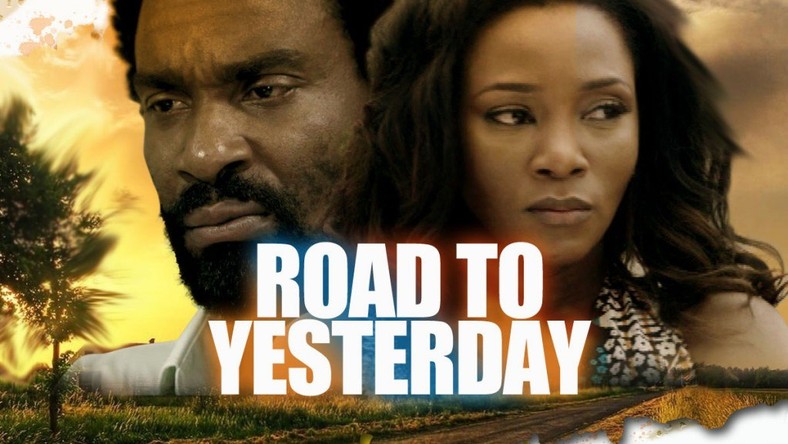 Produced by Chinny Onwugbenu, the Movie " Road to yesterday" tells the story of a struggling couple, who seeks to save their failing marriage. Both couples agree to use a reconnecting road trip, as a tool to fix their failing marriage.
7. Falling
Last but certainly not least, Falling is a Nigerian Movie, that tells the story of a lady played by Adesua Etomi. Muna loves is put to the test, when an accident lands her husband in a deep coma, after which a new man walks into her life.
There you have it – a comprehensive list of Nigerian trending movies in 2019. If you have other recommendations, feel free to drop them in the comment section below.