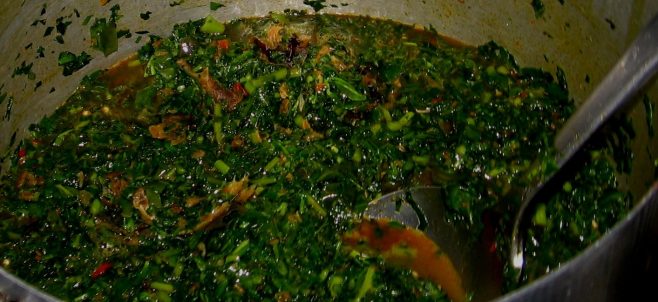 Popular Nigerian Foods and their Health Benefits
February 01, 2019 1:45 am
African Apple
African apple known as Udara in Igbo language and Agbalumo in Yoruba language
As many people know, the benefits of vitamin C include protection against immune system deficiencies, cardiovascular disease, prenatal health problems, eye disease and even ageing of the skin. The Agbalumo is a wonderful source of vitamin C, and with 25 mg of vitamin C per 100 gram of fruit
Its high fibre content provides food bulk which both increases satiety and aids digestion so it is very ideal for weight watchers.
It has a surprisingly decent amount of Ascorbic Acid (Vitamin C). Clearly, Vitamin C sources are not exclusive to the citrus fruits family- in fact, Guava has much more!
Recently published researches done here in Nigeria about Udara/Agbalumo leaves carried out on rats showed two possible medicinal uses:
It could serve as a natural source of Anti-Oxidant booster to remove free radicals from oxidative stress disorders, and
Its leaf extract contains Hypoglycemic (to treat Diabetes) and Anti-Platelet activities, although it also had toxic effects on some organs
The following two tabs change content below.
Writer
at
EWT News Service
Gift is an independent writer who never shy away from anything tech, culture and entertainment. She is a B.Sc degree holder in Information Technology and content editor for EWT News Service. When she's not covering top tech stories and news, she's working on how-to tips for PC users, or listening to her favorite musics.
Latest posts by Okoye Gift (see all)
Recieve Free Email Updates!
Subscribe to get new updates instantly delivered to your inbox. Select the specific category you want to recieve updates on and enter your email address below.
*A confirmation message will be sent to you, login to your e-mail account and click on the confirmation link to start enjoying this service.
Get the latest news on your Android mobile, Download our Android App
Related Posts